Green Pest Services
Local, Eco-Friendly Pest Control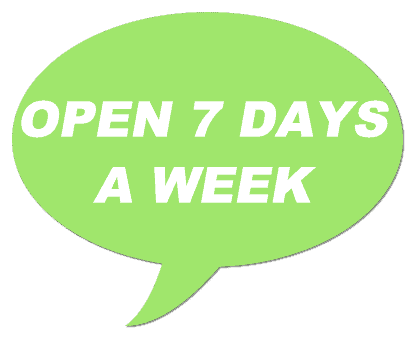 Effective Pest Control, Fast Appointments – For Port St. Lucie and Beyond
Eco-Friendly and Traditional Pest Control, Termite Protection, Rodent Control, Tubes in the Wall

Our Guarantee
Our mission is to provide a professional, safe, and effective pest control service, specifically catered to your needs. At Green Pest Services our guarantee goes beyond an agreement to control your bugs. We promise to treat you the way we would want ourselves and our family to be treated. No pushy up-sells or scare tactics, just honest and trustworthy service.

Pest Control Services
Providing professional, reliable, and affordable exterminating services to homeowners and businesses. We're proud to serve our neighbors in Port St. Lucie, Stuart, Palm City, Jensen Beach, Fort Pierce, Hutchinson Island, Vero Beach, and all of the Treasure Coast.

Contact us to see what we can do for you. We can help by giving you some free advice, or information on our affordable service plans.
Feel Like You Can't Enjoy Your Backyard Because of Mosquitos?
Green Pest Services offers mosquito control Services in St Lucie, Martin, and Indian River County so our neighbors on The Treasure Coast can get back to enjoying the outdoors. A major reason over 300,000 people move to Florida every year is for our warm weather. Unfortunately, pests like the warm weather too, especially mosquitoes. Green Pest Services has solutions for your biting insect problems. Using a variety of control methods can dramatically reduce the mosquito population in and around your property.
We Guarantee all of our work. Whether you are looking for a one-time flea exterminating service or on-going preventative maintenance, GPS guarantees to control your pest problem or your money back.
[READ MORE]
First and foremost, let's briefly mention the obvious: The occasional cheerio under the couch or puddle of water/drool next to the dog's water bowl likely won't be the deciding factor for whether or not one has a bug problem.
[READ MORE]
Here we will attempt to answer some of the most frequently asked questions regarding evidence and treatment of termites as well as specific ants that are commonly found living inside the walls of homes.
[READ MORE]
There are 3 species of Millipede common throughout Florida and particularly Florida's southeast coast.
[READ MORE]
View our guide to the various species of ants in Florida, how you can identify them, whether or not they bite, and information on controlling them naturally or organically.
[READ MORE]
Have you noticed small greyish to white colored bugs hanging on your walls or ceiling? Or maybe it looks like some kind of egg sac?
[READ MORE]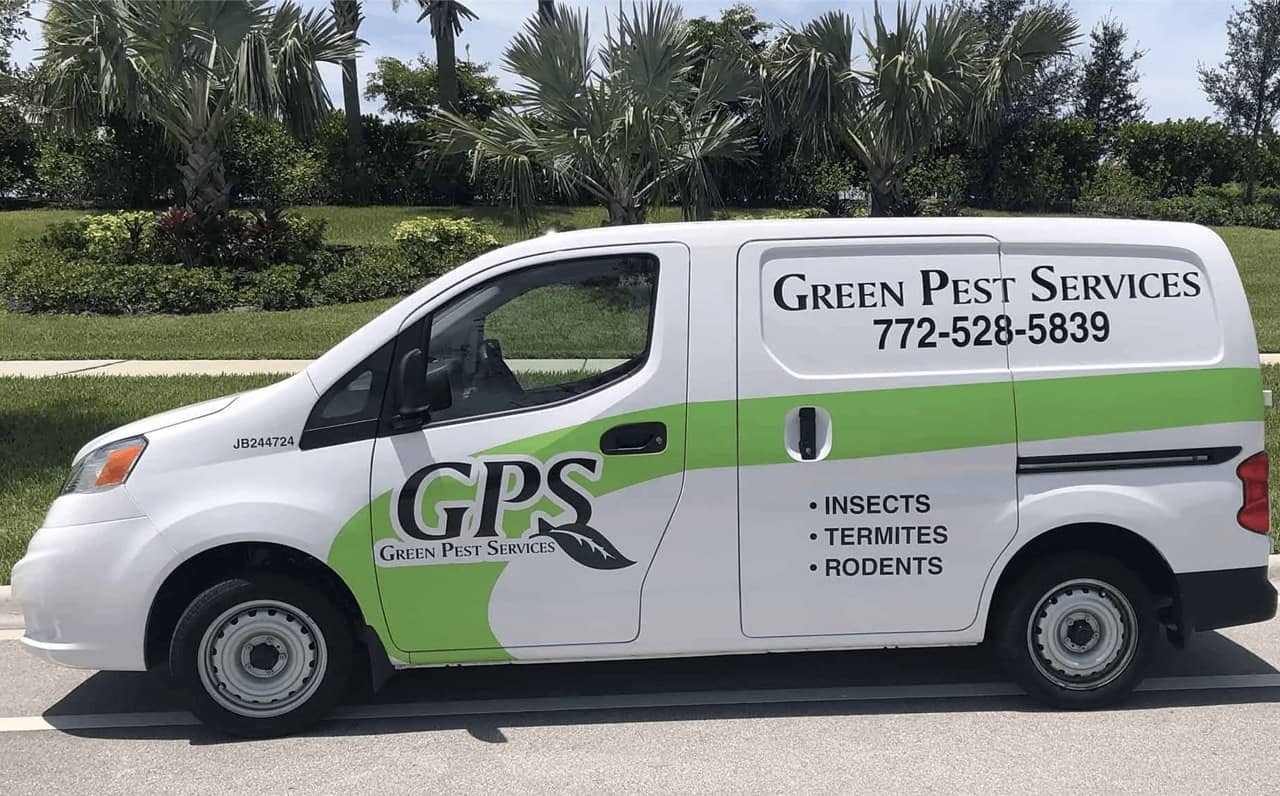 ABOUT US
Green Pest Services provides eco-friendly and organic pest control, as well as traditional exterminating services to residents and businesses in St. Lucie, Martin and Indian River counties. We are lifelong residents and are intimately familiar with the pest control services needed in our area.
We specialize in the use of less toxic products such as professional-grade essential oils and highly refined minerals to eliminate pests in a way that is pet and child-friendly. Many of our customers are chemically-sensitive and choose Green Pest Services to provide them with a healthy home environment.
Ant control in Tradition in Port St Lucie is different from the exterminating needs for south Stuart or Palm City. Pest control companies with local knowledge are critical to effectively keep people and pets safe. When searching for a "Pest control company near me" consider a locally owned business.
Green Pest Services offers insect extermination, flea control, termite treatments, rodent removal, and cockroach extermination services in Port St Lucie, Stuart, Palm City, Jensen Beach, Hobe Sound, Fort Pierce, and Vero Beach and other areas.
Common pests found in
 Port St Lucie, Stuart, & Palm City

Cockroaches
American (Palmetto)
Asian
Australian
German
Oriental
Florida Woods
t

Black Widow
Black & Brown Recluse
Daddy Long Legs
Golden Ord Weaver (Banana Spider)
Wolf Spider

Can I do my own pest control?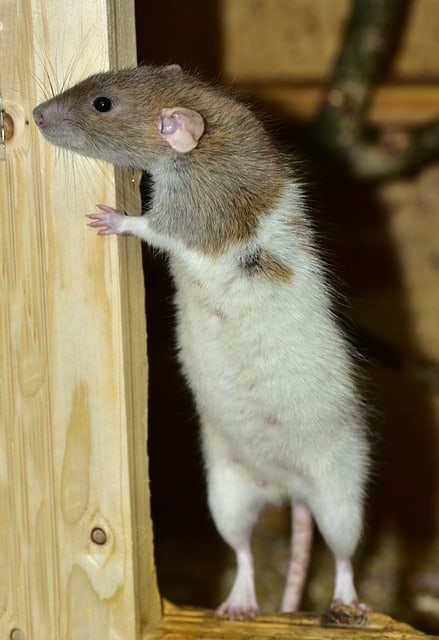 Rat and Mouse Exterminator, Wildlife Trapper, Rodent Removal, Animal Pest Control in Port St Lucie, Stuart, Palm City, Jensen Beach
Green Pest Services offers critter control services for rats, mice, and other vermin as well as removal, exclusion, and repair services. We will assess and make recommendations for ending and preventing rodent access to homes and attics. Experienced in rat and mouse trapping and disposal.
We provide a WHOLLY INTEGRATED, MULTI-METHOD APPROACH to pest control. We have created an all-inclusive program that is both MORE EFFECTIVE and MORE CONVENIENT FOR OUR CUSTOMERS than traditional "spray and pray" services. By upping our creativity and rejecting conventional wisdom, we have been able to provide effective, SAFE exterminating services for our clients while protecting our environment and beneficial creatures such as bees and butterflies.
Our work is completely guaranteed to be effective and we back that up with a 100% no hassle MONEY BACK GUARANTEE if you are not completely satisfied with our services.