Mosquito Control
We Exterminate Mosquitos
Pest Control Exterminators in Port St Lucie,
Stuart & Palm City
Feel Like You Can't Enjoy Your Backyard Because of Mosquitos?
 A major reason over 300,000 people move to Florida every year is for our warm weather. Unfortunately, pests like the warm weather too, especially mosquitoes. Green Pest Services has solutions for your biting insect problems. Using a variety of control methods can dramatically reduce the mosquito population in and around your property. Green Pest Services offers mosquito control Services in St Lucie, Martin, and Indian River County so our neighbors on The Treasure Coast can get back to enjoying the outdoors.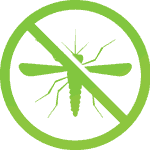 Biological
Drastically Reduce Mosquito Breeding After 1 Week

Environmentally, People, & Pet Friendly

Keeps Up the Fight Against Mosquitoes Even After Heavy Rains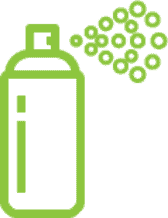 Conventional
Quick Knockdown for Immediate Results

Reduces Number of Breeding Mosquitoes Leading to Further Population Decline

Treatment of Entire Property 
More About our Biological Mosquito Extermination
Beauveria bassiana strain GHA is a naturally occurring fungus found in the soil. This fungus is completely pet and human friendly, but deadly to certain mosquitos. When applied to common mosquito breeding sites, the fungus sticks to the annoying insects and eventually eliminates them. We combine this with a naturally occurring bacteria that affects mosquito larva called bacillus thuringiensis israelensis or BTI for short. BTI only affects mosquitoes and certain species of gnat while leaving non-target insects totally unaffected.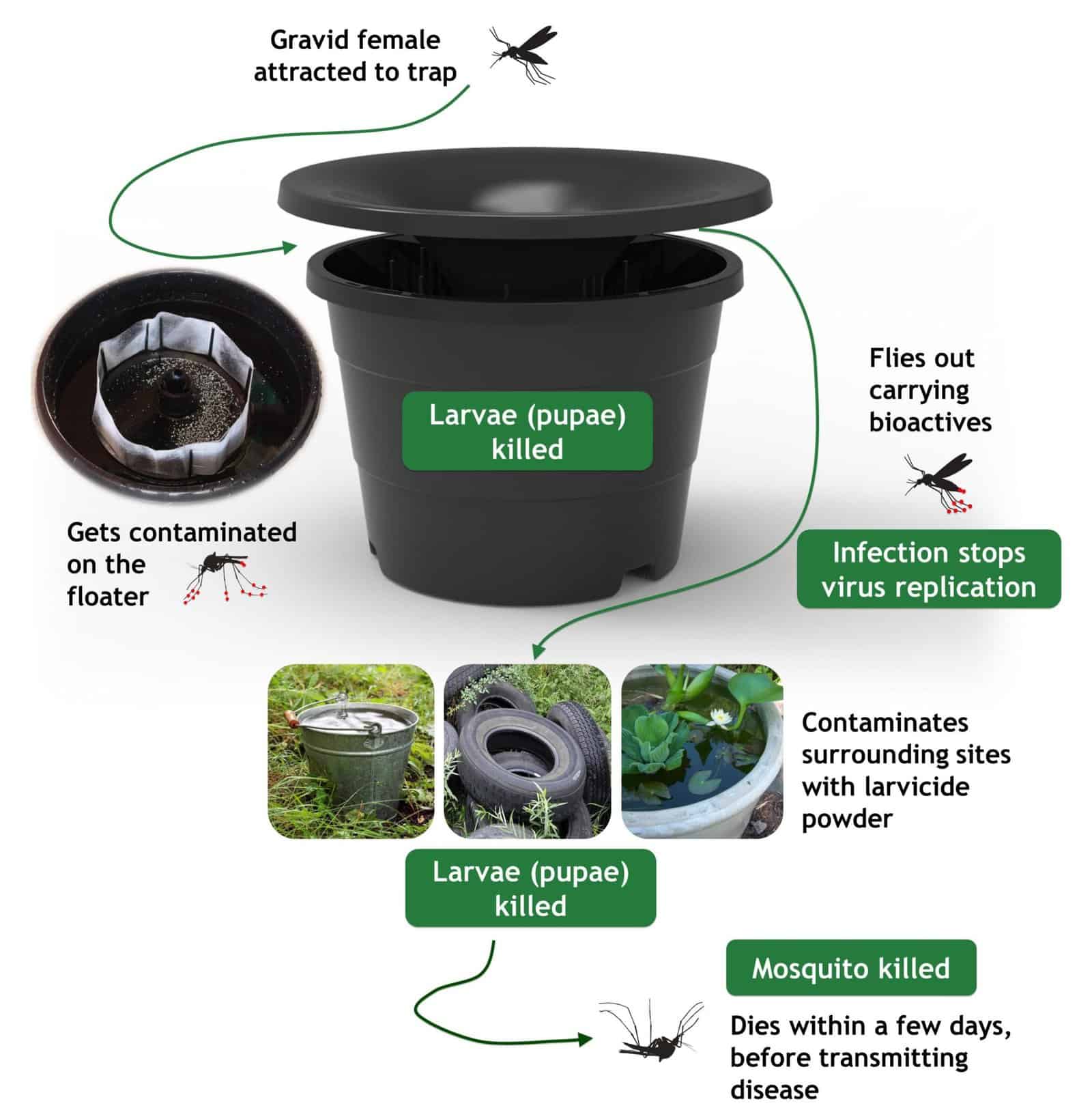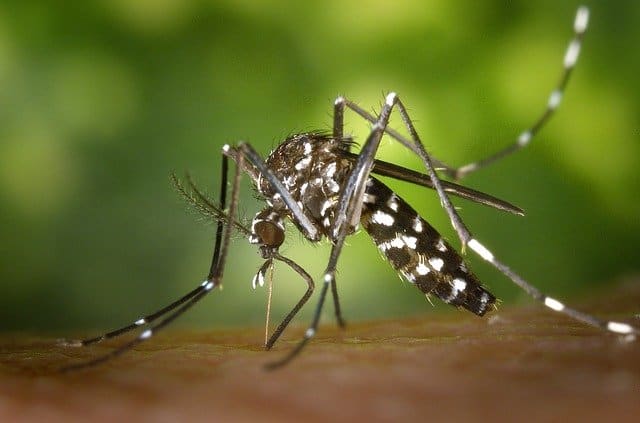 More About our Conventional Spray Mosquito Extermination
The conventional mosquito extermination is second part of our Mosquito control process. This is something that takes mosquitos out ASAP. Key benefits of this include, but are not limited to: near immediate elimination of a big portion of mosquitos, property wide results, and gradual decrease of breeding mosquitos. If you're looking to get results fast and ensure your property is mosquito-free for months to come, give us a call today or visit our contact page to learn more!
Why are mosquitoes such a problem in South Florida?
Setting aside the obvious, Florida's year-round warm weather, there are several other factors that make The Treasure Coast and South Florida a breeding ground for mosquitoes.
The topography of South Florida: The physical characteristics of St Lucie and Martin County make an ideal place for breeding mosquitoes. Depressional marshes, flatwood ponds, shrub bogs, dome swamps, basin swamps, and wet prairies are all common topographic features in Florida and particularly along the Treasure Coast. These low-lying areas, formed by the soft limestone underlying the Florida peninsula, are idea breeding grounds for mosquitoes that must lay their eggs in still standing water.
Seasonal Rains: Though Port St Lucie and Stuart technically fall into the Köppen cfa Humid Subtropical Climate, they lie just north of the am Monsoon classification that begins around Jupiter, FL and extends down to Miami and the Keys. The main difference between these classifications is the monsoon climate has a less pronounced dry season than Humid Subtropical. Nevertheless, mosquitoes in both climates thrive and reproduce year-round.
The History of Mosquito Control in South Florida
"Florida, sir, is not worth buying. It is a land of swamps, of quagmires, of frogs and alligators and mosquitoes! A man, sir, would not immigrate into Florida. No, sir! No man would immigrate into Florida, no, not from hell itself!"
– Rep John Randolph of Virginia (1845)
"I would not trade one foot of Michigan or Ohio for one square mile of Florida swamp" – President Zachary Taylor
"…as of now, a waste of waters, fit only for the resort of reptiles…" – US Army General William Harney
Needless to say, the TripAdvisor reviews for Florida in the mid nineteenth century would have been pretty brutal. For much of Florida's early history, it was a largely uninhabitable place. A refuge for outlaws, runaway slaves, and native Americans resisting forced relocation to reservations. It was a difficult existence for many reasons, not least of which were the mosquitoes and the diseases they carried. In no small part because of mosquitoes, Florida remained a largely backwater state until after Word War 2. Their threat to health and quality of life helped lead to the formation of the American Mosquito Control Association in 1935. In 1948 in held its first annual meeting in in Fort Pierce, Florida. The AMCA helps communities and government agencies with mosquitoes control programs and contributed significantly to mosquito control in Florida in the mid-20th century.
What is The Value of Mosquito Control?
Aside from dramatic improvements in your outdoor experience, mosquito control can help to prevent the spread of disease. No animal has killed more humans in history than mosquitoes. To this day, mosquitoes kill about twice as many people annually (750,000) as the next most deadly animal on earth, other humans (430,000).
Most deaths attributed to mosquitoes are a result of their spreading of malaria. Malaria has largely been eradicated in the developed world; however other mosquito-borne diseases still persist.
Zika Virus: symptoms are typically mild but this disease is a particular concern for pregnant women as Zika can sometimes cause a disease called microcephaly. Microcephaly is a condition where a child is born with an unusually small head because the brain has not developed properly.

West Nile Virus: the leading mosquito borne illness in the U.S. West Nile Virus is typically mild for most people, but around 1 in 150 infected develop severe illness and sometimes death.

Chikungunya Virus: headache, fever, joint swelling and joint pain are the most common symptoms. Chikungunya disease can sometimes cause chronic symptoms long after the infection itself has passed. Most typically chronic joint pain. Though it is believed to have first evolved around 1700, the first case of transmission in the Americas was not documented until 2013. Within 1 year, there had been over 1 million infections in the Western Hemisphere.

Dengue: Similar symptoms to the other mosquito borne diseases though sever cases of Dengue can cause potential deadly hemorrhaging. Nearly 400 million people each year are infected with the Dengue Virus and around 22,000 people will die from severe infection.
Why is a Two-Part Approach Best for Mosquito Control?
It is easy to see why using 2 methods of mosquito control is better than one. Using the biological control enables consistent effects on mosquitos. It continues to kill mosquitos in their breeding grounds, ensuring minimal amounts of mosquitos year round.
The traditional mosquito method is the other part of our process. This utilizes traditional methods to almost immediately eliminate a great majority of the mosquitos. You will see results soon after and be able to enjoy your outdoor space once more.
One round covers residually and the other covers immediately. Ready to get started? Give us a call today to book an appointment!
We take a bottom-line approach to each project. Our clients consistently leave great reviews on our service.
-Shane Green. CEO, Green Pest Services FL